Our guest blogger Natalie returns to introduce us to the perfect summer companion!
          Happy Summer everyone! I hope that you find yourself well! Our friend Natalie is back to share some more wisdom with us today! Her credentials may not end in MD or NP, but they do end with MOM, and that drives her to a passion for clean and quality products that help her family stay safe and healthy. She has learned much raising her family, and enjoys sharing that with us when she can.
Sunscreen Smarts
by Natalie
          I'm sitting in the heat of summer watching local holiday celebrations.  It's a beautiful day, albeit quite warm.  It's supposed to top 100 today, and we will be here ALL DAY LONG.  Of course, none of my kids have hats.  (We stayed up too late and awoke too early for our minds to work incredibly well this morning.)  I did have one spark of inspiration as I left the house, though, and that was to grab some sunscreen.  (There's not much worse than exhausting yourself all day long in the sun and then not being able to sleep due to a painful sunburn.  I guess one thing that's worse would be the cold sores you could get after such a day.)  
          Now, sunscreen is one of those things that always makes me cringe.  I struggle with the perfumes in it, and I worry about what is seeping into my blood stream.  Propylene glycol, anyone?  I was incredibly happy to find our latest product at the HSADepot.  This isn't your average sunscreen.  I got Earth Mama Organics Tinted SPF 40 Sunscreen.  It uses natural zinc oxide, which we know is the greatest sunblock, but with some tint in it so you don't looked washed out like the other nerds at the beach. Lol.  I LOVE it!  There's no bad smell, and I'm not worried about any chemicals soaking my or my kids' bodies because it stays on the surface of the skin.  Just remember to massage the tube a bit before opening to mix it all together again, as it does have a slight tendency to separate.  
You know what the best part is?  I got to get this with my HSA card!  I don't believe I've ever bought sunscreen with HSA money before.  How cool!  
You can check it out here: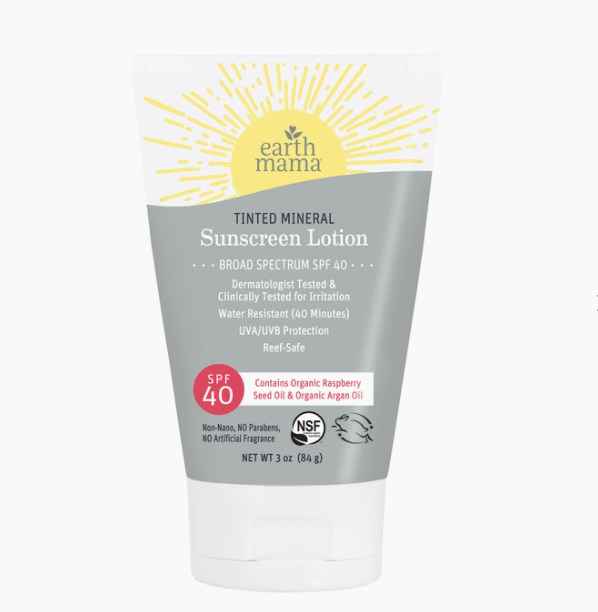 Or just walk into the store.  It's 3 doors south of Sally's Beauty Supply in Logan! 
               Natalie